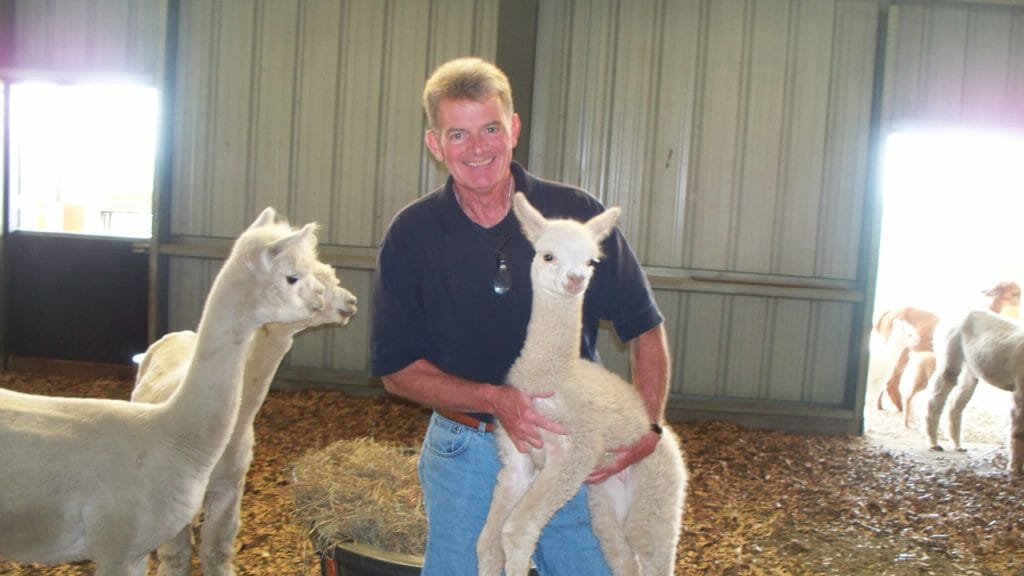 We are Barbara and Tom Hastings, and we are pleased to welcome you to Gray Craig Farm. 
Here, we offer for sale ARI registered alpaca, raw and processed alpaca fleece, felted products, bantam poultry, chicks, farm fresh eggs, pesticide free flowers and herbs in season.
About Our Farm 
Decades ago, we started envisioning the small, sustainable farm we would one day create.  It would be small enough for us to manage in our retirement.  Perhaps most importantly, we would build and operate our farm in harmony with the land and water.  We found our ideal livestock in alpacas, and the perfect piece of land in Belchertown, with old stone walls, and overgrown pastures.  Today, Gray Craig Farm is home to alpacas, bantam chickens, two wonderful Great Pyrenees, herbs, cut flowers, and a Fiber Studio in the form of a 30-foot yurt.
Our farm is temporarily closed to tours and visitors during the COVID-19 Pandemic.  We look forward to reopening as soon as possible.  In the meantime, please stay safe and well!!