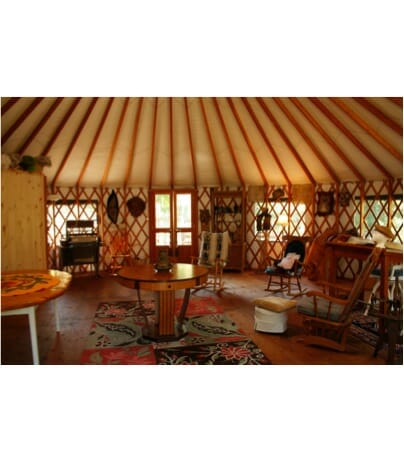 Fiber Studio and Agricultural Meeting and Makerspace 
Classes in needle and wet felting
Needle felting is a process of using barbed needles to gather together dry natural fibers to a condensed but pliable form. Appropriate for ages 15 +
Wet felting is to create a non-woven fabric by applying soap, moisture, pressure and agitation to the natural fiber. Appropriate for all ages.
Feel free to use our contact page to schedule a felting class.

Beginner projects $25.00 + materials (approximate material cost $30.00)
Intermediate projects priced according to project size + materials
Happenings at the Yurt
We host an array of agricultural workshops, lectures and demonstrations throughout the year.  Please check back for upcoming Spring and Summer 2019 events.
Yurt Rental
Looking for a unique agricultural meeting room or makerspace for your group?
Feel free to contact us for a tour of our 30' Yurt!
We look forward to meeting you!